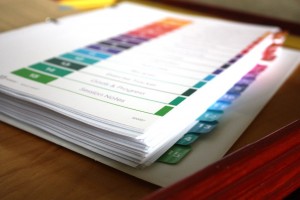 N

eed some help preparing for your survey? Policy updates? Quality studies? Leadership support?  Let us help!  We offer a personalized approach to developing, managing and supporting your ASC.  Here's our website:  ALM Surgical Solutions
Here are some resources we have found helpful.   We've placed them in alphabetical order to search.  If you can't find what you are looking for, email or call:  admin@ascrubslife.com  470-207-8194.We are happy to help!
ACLS guidelines.  If you are stocking a new crash cart or emergency supplies, or want to review your equipment and supplies, it's always good to have the American Heart Association resource.
AMA Profile Search.  Search for physician profiles on the AMA website as part of your primary source verification for credentialing.
CMS Infection Control Worksheet Link:  Click here to find the current CMS infection control worksheet.  This is the worksheet used for assessing your infection control practices during inspections.
CMS Memorandum Alert:  Blood Glucose Monitoring Systems:  If you are performing blood glucose testing under your CLIA waiver, please be sure that you have reviewed the unit's guidelines and that it is meant for use in your facility, it's limitations, and how to clean.  The memo can be found here.
CMS rules.  I find I use this CMS regulation document frequently as a go to resource when updating policy and reviewing or adding processes.
DEA Drug Disposal Rules:  Here is the letter sent to physicians from the DEA regarding  drug disposal rules.
EKG Rhythm Practice tool:  Need help practicing identifying rhythms for your next ACLS certification?  Here is a great free tool fromSkillsat. 
Hand Washing Printables:  To find great hand washing printables from the WHO click here.
Lipid Rescue Guidelines:    Click here to find a  great checklist for treatment of local anesthetic systemic toxicity from ASRE.
Look alike Sound Alike Compliance:  AAAHC requires that a list be maintained of look-alike sound alike medications, and that steps are in place to prevent errors. A good way to make sure your facility meets this requirement is to print the Institute for Safe Medication Practices "Confused Name Drug List", and highlight any medications used in your facility. Once identified, you may want to sticker those medications as an alert. You also can find some look-alike sound alike medications stickers for easy labeling from Medicus Health here.
Malignant Hyperthermia  guidelines.  MHAUS has invaluable tools for preparing for a Malignant Hyperthermia  emergency.
Malignant Hyperthermia Training: MHAUS offers training you can use in your facility.  Find it here.
National Practitioner Data Bank.  The National Practioner Data Bank provides query results for your credentialed providers.
OIG Exclusion List.   Search for care providers that have been excluded due to OIG sanctions.
OSHA bloodborne facts information sheet.  This OSHA PDF is printable and a great resource for your facility's OSHA  compliance.
OSHA SDS sheet update requirements:  To find the current OSHA SDS update requirements click here .
Didn't find the resource or information you need?  Call us at 470-207-8194